Pets-idential Election: Dog vs. Cat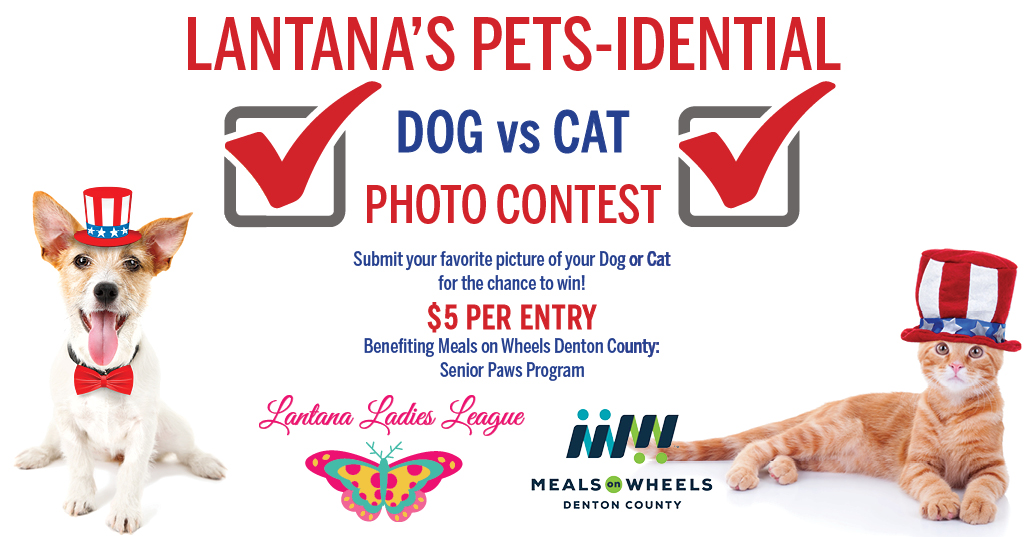 We invite you to join the fun by participating in the Pets-idential Election Dog vs Cat. Contest winners will be determined by public online voting.
The Top Dog or Cat in Chief winner will receive a $194 gift certificate to Canine Courtyard, courtesy of Canine Courtyard. The certificate is good to use towards grooming, boarding or doggy daycare. The top winner will also receive a gift basket from Kopi Treats!
Prizes for runner-ups include:
$100 gift certificate to Petsmart, courtesy of Bartonville Vet.

$100 gift certificate for services at Dogtopia, courtesy of Dogtopia
(2) Pet Themed Baskets, courtesy of Hollywood Feed
Enter into the Pets-Idential Contest by uploading and submitting a photo of your Dog or Cat by November 6, 2022 for $5.
Voting will start at noon on October 18, 2022 and will end at 9pm on November 6, 2022. Voting is open to everyone. Votes are $1 each with a minimum of $5.
The winners will be announced on Monday, November 7, 2022.
100% of the proceeds will benefit Senior PAWS for Pets, from the Meals on Wheels of Denton County Program.
The goal of Senior PAWS is to support the needs of their pet-owning Meals on Wheels clients by providing monthly pet food supplements.