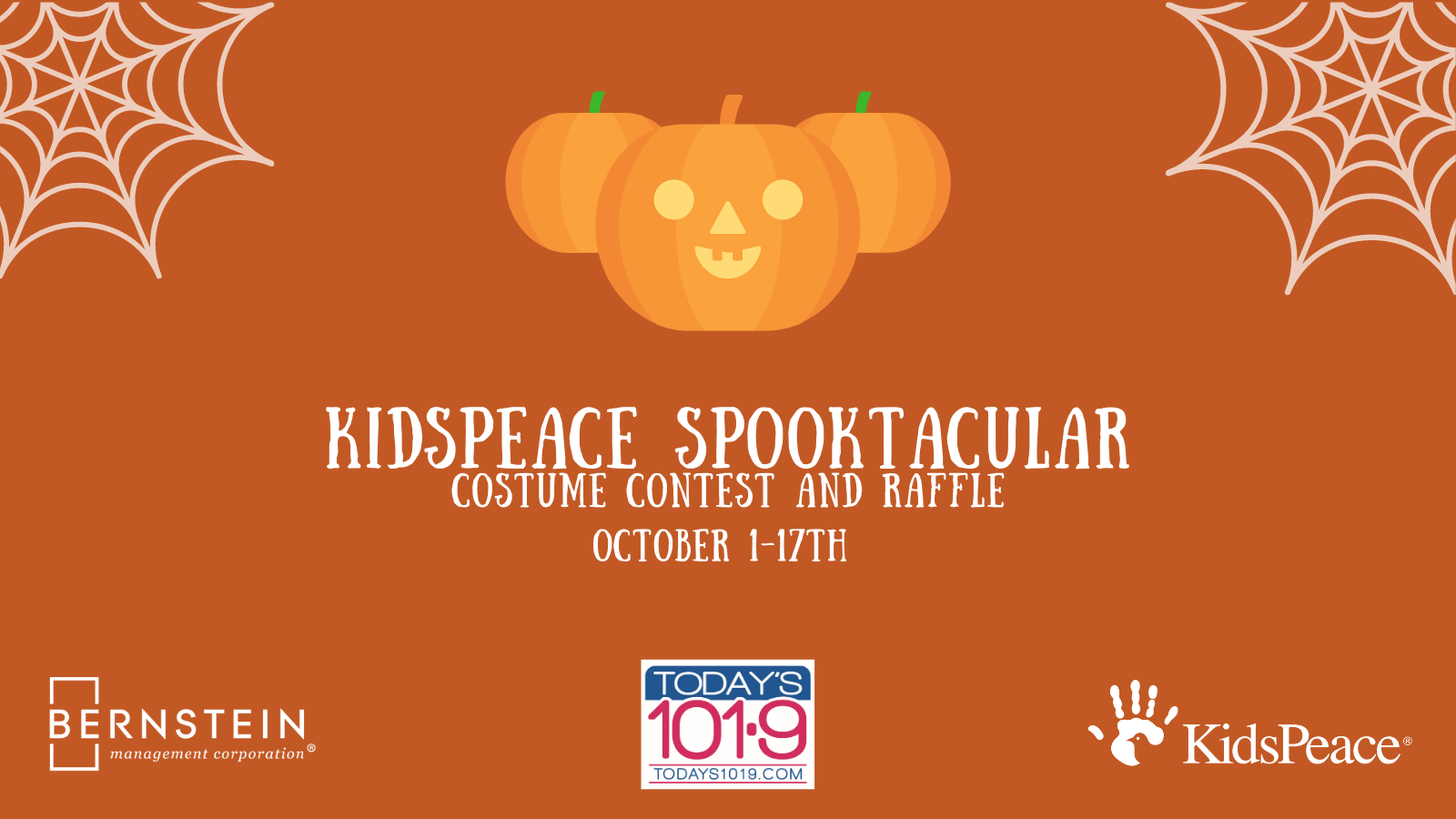 Welcome to the KidsPeace Spooktacular
Costume Contest and Raffle!
UPDATE: ANNOUNCING OUR WINNERS!
Thanks to everyone for participating in the KidsPeace Spooktacular! Congrats to our winners!
Best Adult: Patti Glessner
Best Child: Elizandra Vicente
Best Overall: Elizandra Vicente
Orioles Basket: Ryan Kraus
Ravens Football: Elizandra Vicente
Giant Gift Card: Lisa Warren
Costco Gift Card: Gina Seyfried
Fashionista Basket: Ryan Kraus
Best of Baltimore Bundle: Edwin Arevalo
$15 to enter the contest | Voting is $5 for a pack of 5 votes
Thank you for entering our contest and supporting KidsPeace Foster Care!
Click the button at the top right side of this page to enter. Remember to share your entry with friends and family, and on social media! The more votes you have, the more chances there are for you to win our great prizes. Visit our raffle site to enter our raffle for even MORE chances to win prizes and raise money to support local foster youth.
Everything we do here at KidsPeace plays a role in fulfilling our mission to give hope, help, and healing to foster youth. As one foster mom said, while her foster daughter might not be family by bloodline, she's family by "love line." By participating in the KidsPeace Spooktacular Costume Contest and Raffle, you are making it possible for vulnerable children and teens to have a loving, stable home where they can thrive. It's amazing work to be a part of, and we're glad you're on our team!
It means the world to us to have your support. Thank you and have fun participating in the KidsPeace Spooktacular!
Enter the raffle here on RallyUp to win great prizes worth up to $400! You can also make donations and join fundraising teams to benefit KidsPeace through RallyUp!
If you would like to make a donation directly to KidsPeace without participating in the contest, raffle, or team fundraising portion, please visit this site and designate your gift to the Maryland program.
Please contact event director Caitlin DeLatte at caitlin.delatte@kidspeace.org or (877) 266-8460 with questions. Thank you!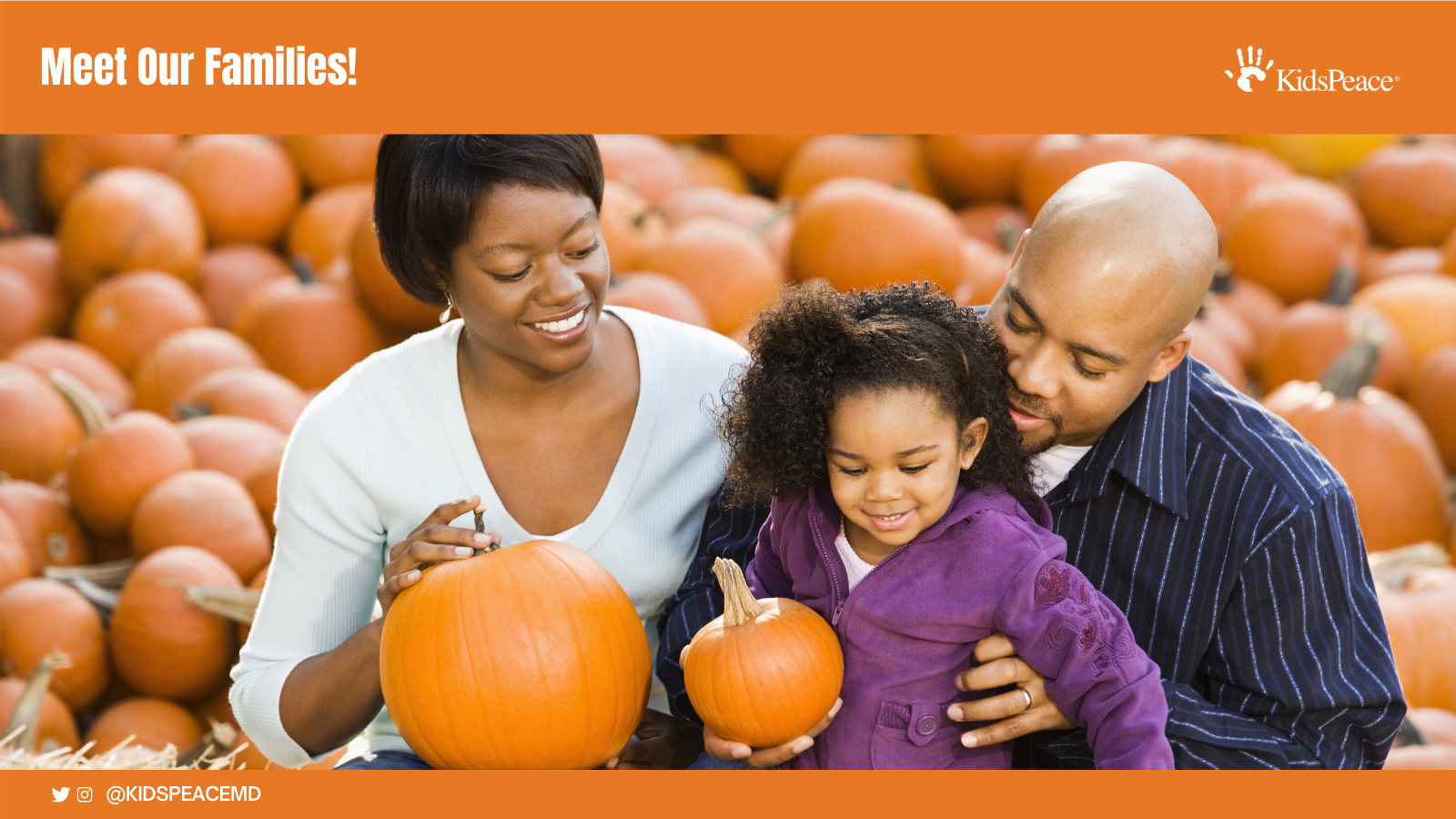 Meet Some of Our Amazing Kids and Families

Jeremy* is a math whiz and a creative rock star. He's been in foster care for a year and a half, and he has buckets of personality & an incredible heart. His foster dad Dave* loves to play video games with him, and they have pet dogs and a turtle. Jeremy* had some challenges when he entered care, but with love and support from his foster dad, he feels safe and cared for.
Raiya* is a freshman in college studying to become a nurse and make a positive impact on the world one patient at a time. Her plan is to "age out" of foster care when she's 21, and she has a very supportive foster family. She and her foster parents Emma* and Richard* have an inspiring bond. Raiya's* foster mom recently said that while some families are family by bloodline, she, Richard*, and Raiya* are family by "love line."

Liza* is one of our foster parents, and she does an amazing job of creating a loving environment. When we asked her what she wants people to know about foster care, she said, "I enjoy being a foster mom because it gives me a chance to give love to someone who might need it...you have to have patience, you have to have affection, and to be able to love a child as if they were your own."
Your support means that we can continue to uplift our youth and help them reach their educational goals during this unique school year. Thank you for sharing our mission of hope, help, and healing for foster youth in Maryland!
* KidsPeace respects our clients' privacy. All names have been changed and the models represented in this publication are for illustrative purposes only and in no way represent or endorse KidsPeace.