The Pinups for Pitbulls
Calendar Photo Contest!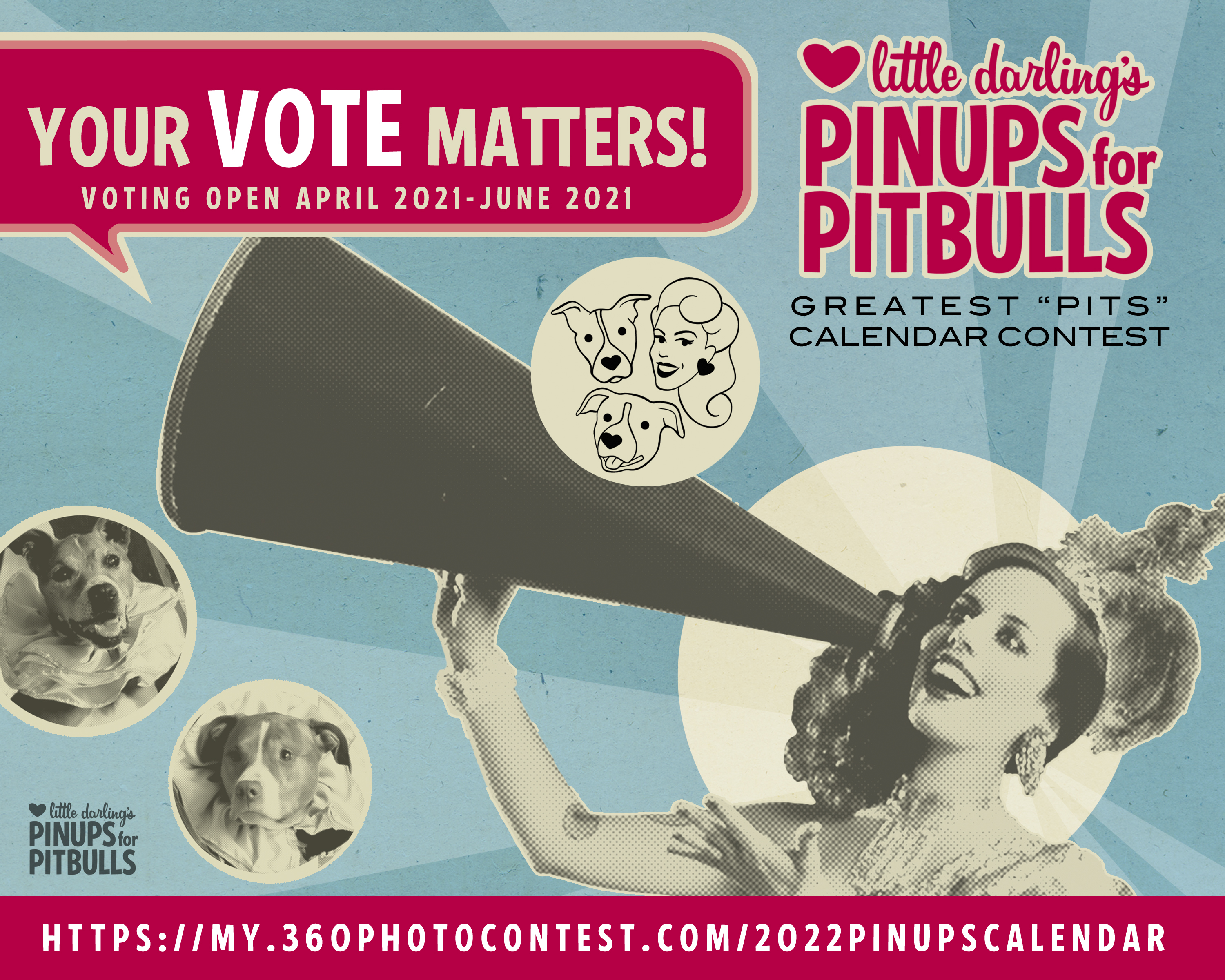 After a very difficult and strange year, we would like to wish you all continued good health moving forward. We have all experienced unprecedented difficulties throughout this Pandemic and recovery period that will hopefully start soon. Based on YOUR feedback, we are moving forward with creating another annual calendar in order to continue our awareness and educational campaigns. Once again, YOUR VOTE MATTERS!
As you know, the Pandemic has affected the 2021 and 2022 Calendar Model Call process in an extreme manner. Since you requested that we continue to create a calendar for 2022, we are asking for your help! We are creating another "Best Of" calendar based on previous images from our Celeste Giuliano Photography shoots and would like your help in picking the featured shots!
THIS YEAR HAS A TWIST! Besides adding our 2020 Calendar images to this year's contest, WE ARE GOING TO RECREATE THE TOP VOTED IMAGE TO BE PAINTED BY DAVID SEIDMAN FOR THE COVER IMAGE! So, vote for your favorite images from the past and one lucky model and dog(s) will be represented on the Calendar Cover by this amazing artist who creates incredible illustrative art!
You can vote as many times as you'd like for your favorite image(s) at a donation rate of $5 per vote. Have a ton of favorites? You can vote with your dollars but you can also share your favorite images with their links to your social channels to encourage more votes for your favorites! We'll be selecting 50% of the 2022 calendar images from the images with the highest votes as well as our panel of judges adding additional votes. If you are one of our past featured models, this is your opportunity to be recreated in an amazing artistic fashion!
Please share this FUN-draiser far and wide! We are extremely excited to give our followers the opportunity to show us what they have loved the most about our past calendars! This is your chance! And don't forget, as always, your donations help directly benefit Pinups for Pitbulls' mission.