Patriots and Paws serves Veterans, Active Duty and Reservists in Southern California at no cost.
Our Provisions for Patriots program provides practical home furnishings. We gather donations of gently used home goods and furnishings from our community in Orange County, CA. We have a warehouse in Anaheim, CA., where by appointment, our Veterans, Active Duty and Reservists submit a list, come in and pick out from what has been donated, load it up and take it home.
Our Paws Program is our next big push to provide a free kennel for pets of Veterans, Active Duty, and Reservists. This kennel will be a safe option for those who have a significant need--bridging the gap of low income, pressing medical issues, deployments, and more. Please help us create this "home away from home" for these special family members!
Vets With Pets
Join Patriots and Paws
for our
2023 Vets with Pets Photo Contest
Free to Enter!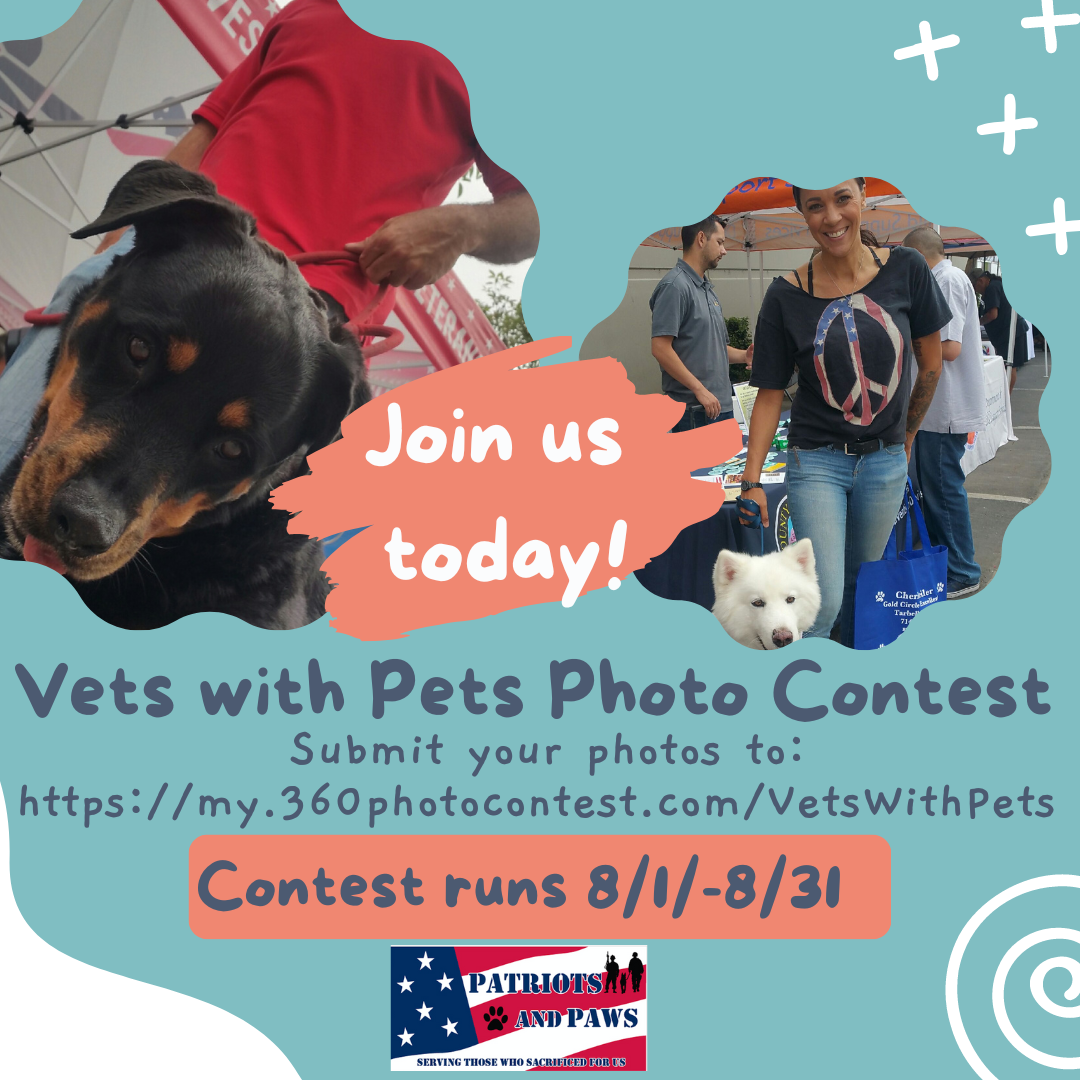 Entries are now open for any Veteran, Active Duty or Reservist.
Send us photos of you and your pets.
Have your friends vote on your photos.
All proceeds go to the Patriots and Paws general fund.