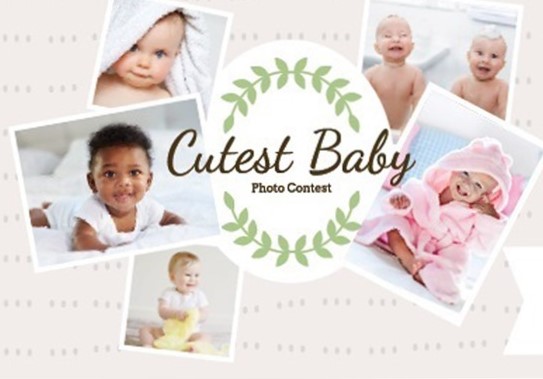 Thank you for entering the Cutest Baby of Summerfest! As you know the Cutest Baby Contest is held each year at our Summerfest Festival in St. Marys. This year Summerfest will be held August 9 - 11. The Cutest Baby Contest is held as a fundraiser for the Family Life Center of Auglaize County, a pregnancy resource center to help moms, teens, men and families impacted by an unplanned pregnancy.
The contest works on votes (actually donations) and the baby with the most votes (money collected) is declared the winner. There are four prizes given out, three to the top vote getters (1st $100.00, 2nd $75.00, and 3rd place $50.00 and the other prize is $30.00 given to another entrant via a random drawing.)
Sometimes is it hard to vote during Summerfest as you may be out of town, families may live out of town, etc., You will be able to vote online this year!
Registration opens Monday, July 29th Go to the Family Life Center of Auglaize County (104 W. Spring St St. Marys,)to get your registration form. You can fill out the form in person and BE SURE TO BRING A COLOR 4" x 6" PHOTO GRAPH OF YOUR BABY/CHILD. Or you can go to our Facebook page and click on the link ( https://my.360photocontest.com/flcac)to go to the Cutest Baby Contest
First, go to the Family Life Center Facebook page. Look for the Cutest Baby Contest picture. Click on the Use App to register. This will take you to a where you can register your child. Remember you need a photo of your child that you can download.
It will ask you for your name, address, cell phone number, child's name and birthdate. Be sure to download your child's picture along with the Entrance Form. If you don't have the picture on your phone then you can drop the picture off at the Family Life Center (104 W. Spring St.). We only have openings on our Cutest Baby Board that we have at Summerfest for 44 registrants. But we will accept registrations after that, except they will only be on Facebook.
Voting begins at 9 am on Monday August 5th .