Enter your pet's photo and it can be on the cover of the 2018 Humane Tomorrow calendar. There are 2 ways you can win, through the Judged Portion or the Fundraising Portion of the contest. Spread the word everywhere if you want your pet to win and help us raise donations! Ask family and friends to get online and vote for your pet. Give them the link to our website, http://www.humanetomorrow.org or enter and vote directly at https://my.360photocontest.com/cutestpet.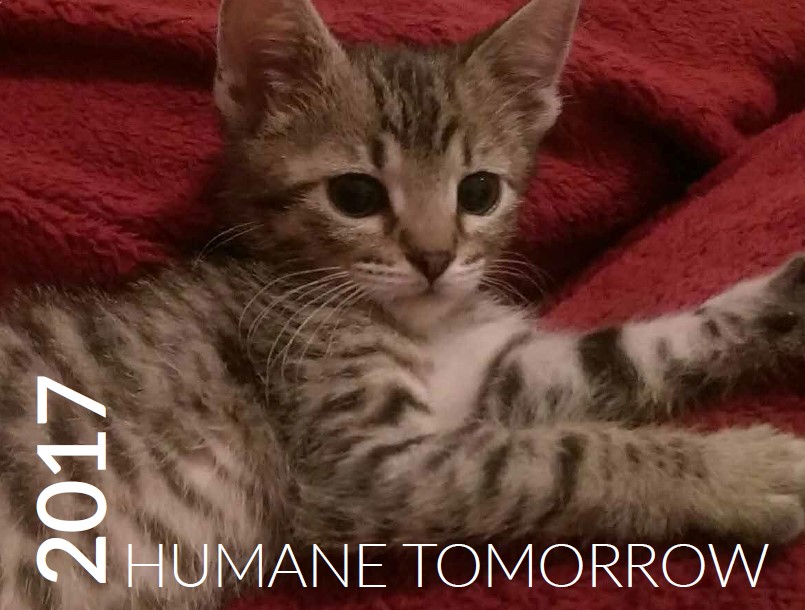 VOTING
- Donations are tax deductible by law. Please save your credit card receipts for your tax records. HT is a 501 (c)3 non-profit organization.
- The four photographs with the most votes (donations) at the end of the contest period will win the Fundraising portion of the contest. See the prize tab for details.
- The nine photographs that are selected winners by judges will win the Judged portion of the contest. Se the prize tab for details.
Warranties
When you enter the Cutest Pet Photo Contest, you warrant that the photograph is original, that you are the sole owner and copyright holder of that photograph, and that you have not granted exclusive rights of that photograph to any other person or entity. You also warrant that the photograph does not invade the right of privacy of any individual; does not infringe any trademark, trade name, trade secret, intellectual property right, or other common law or statutory right; nor does it contain any material that otherwise violates any criminal prohibition or the personal or proprietary rights of any person or entity.
Selection of Winners
Fundraising portion: Winners will be determined by public voting. The entrant who receives the most votes when public voting ends on September 1, 2017 at 11:59 p.m. CST will be the Grand Prize winner. The entrants who receive the second through fourth highest number of votes will be the Runner-up Prize winners. Winners will be posted once the contest ends, and will be given instructions on how to claim prize. Odds of winning depend on the number of votes each entrant receives.
Judged portion: A panel of judges will judge all entries on the following factors: (i) the quality of the image (50%), (ii) and how well the image and the 200 word or less description on why you are positive that you can lay the claim that your pet is the cutest (50%). The nine entries with the highest scores will then win a month in the 2018 HTcalendar, with one being selected for the cover. The winners will be notified via E-mail or phone within 5 days of the closing of the contest.